Dried bulked panko Bread crumbs/White and Yellow bread crumbs
Dried bulked panko Bread crumbs/White and Yellow bread crumbs
Product Description
Panko Breadcrumb
 High quality Japanese Panko(bread crumbs) . 
 White & orange & yellow color are available. 
 Different size is available
Product Advantages:
1. Made from NON GMO wheat flour, safety and no additives
2. Baking after fermented by special equipment, with unique fragrance taste of bread.
3. Fried-resistant and less oil absorption.
4. Becomeing golden yellow after fired, crispy and delicious in taste, rich in nutrition.
5. Suitable to fry shrimp, chicken, duck, fish, meat, vegetables, fruits, aquatic products, crustacean  products.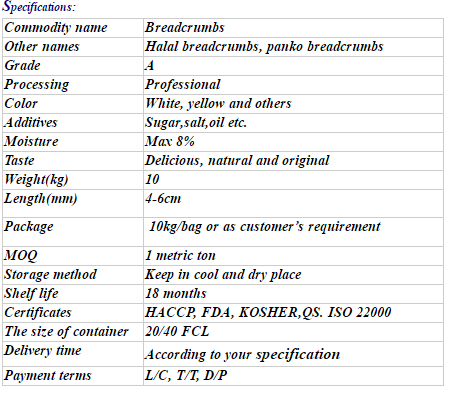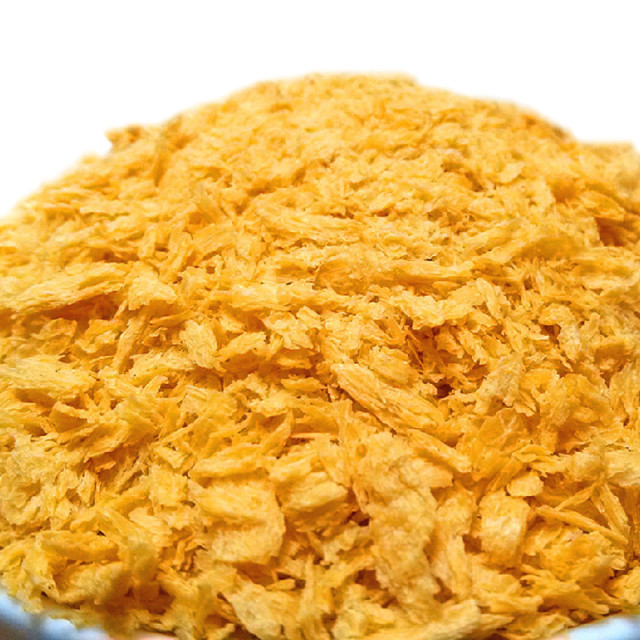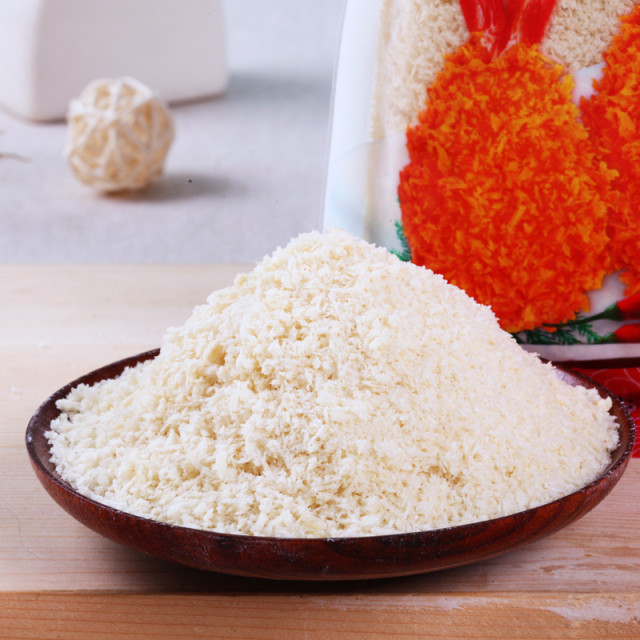 Perfect for  fry shrimp, chicken, duck, fish.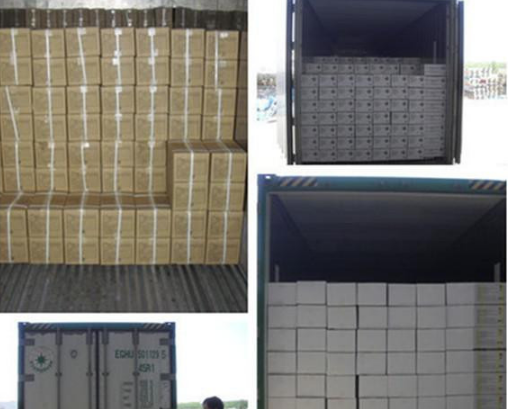 Professionally process sushi products since 1994 
Co-operation with more than 40 countries all over the world
Our aim:loyalty,responsibility,appreciation,sharing
Dalian Gaishi Food Co.,Ltd. is a professional manufacturer with more than 20 years export experience of Frozen Seaweed Salad and Japanese Sushi Food.Please believe our High quality products, Strict QC system, Quick delivery and Competitive price will bring you more benefit and market share. Hope we have chance to cooperate.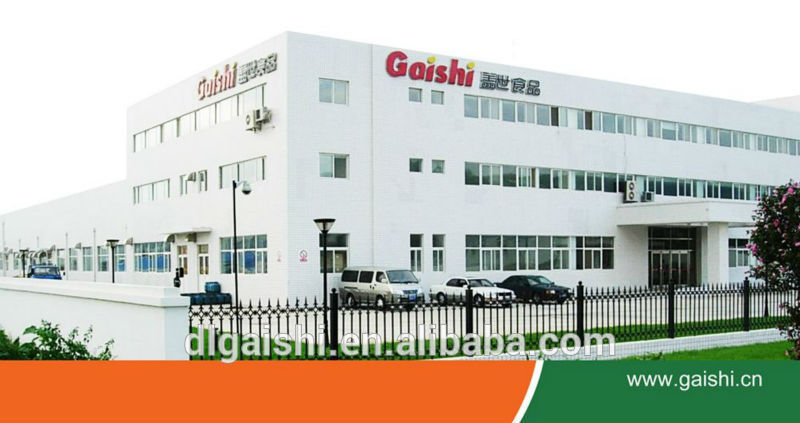 You can see our company culture from here. Gaishi group is a unity upward,happy family .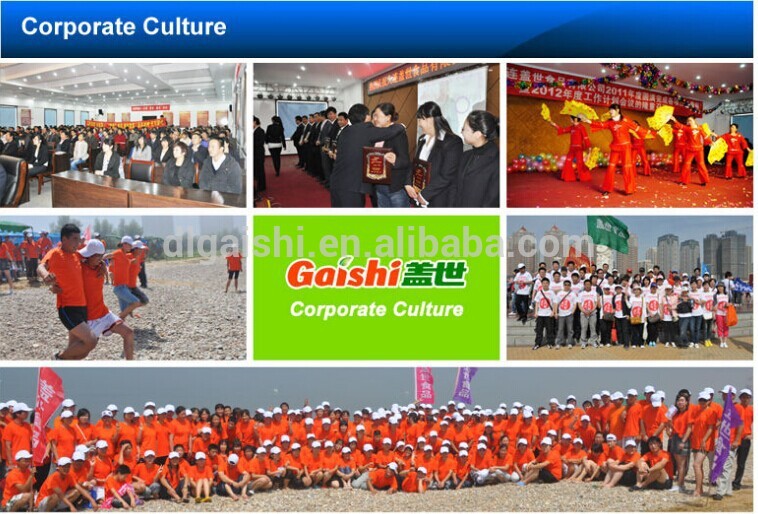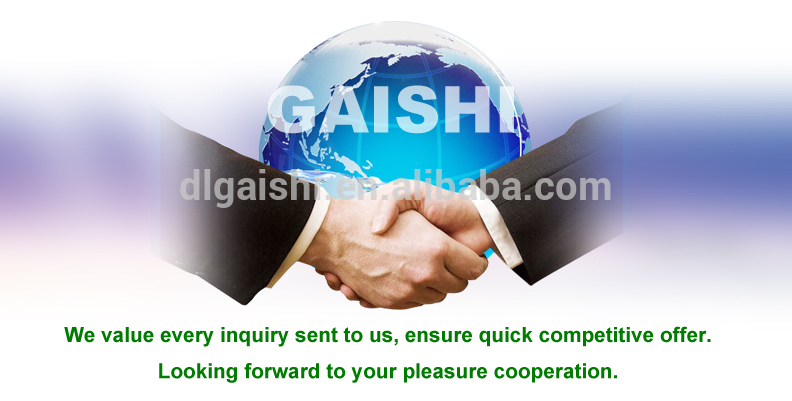 Wakame and seaweed is one of our main products, it sells well at both home and abroad.
The wakame seafood can be use as a kind of cold dishes , seafood salad and sushi .
If you have any inquires welcome to let us know!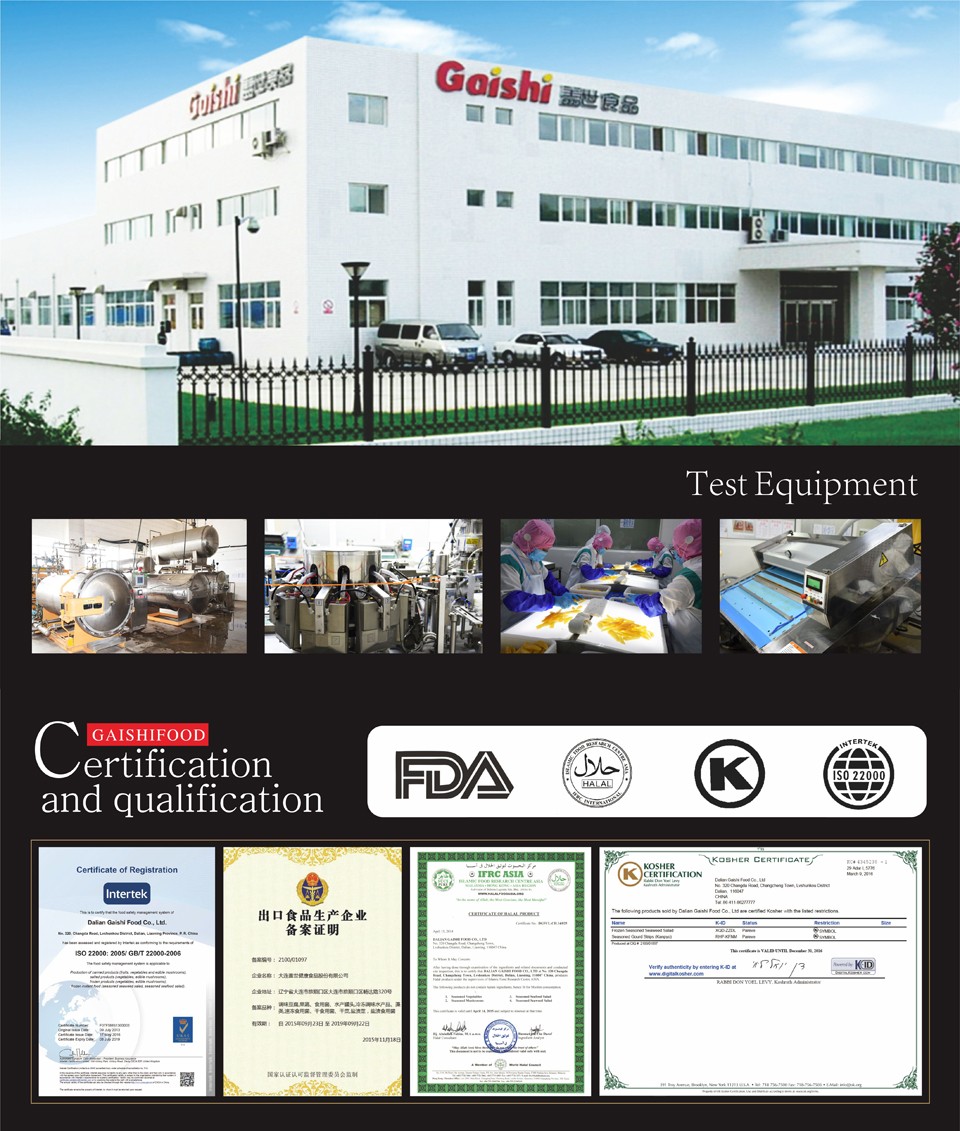 1. Seaweed Products: Seasoned Seaweed Salad, Roasted Sushi Nori, Salted Kuki Wakame, Dried Seaweed
2. Seasoned Delicacy seafood Products: Seasoned Capelin Roe, Seasoned Squid Salad, Seasoned Octopus Wasabi, Seasoned Jellyfish, Seasoned Crawfish Salad, Seasoned Crab Salad, Seasoned Scallop Wings.
3. Sushi Item: Ajitsuke Inari, Sushi Rice, Sushi Nori, Ajitsuke Kanpyo, Pickled Radish, Seasoned Lotus Root, Seasoned Menma, Seasoned Hijiki Salad, Seasoned Shiitake Slice, Frozen Udon Noodles, Fresh Udon Noodles, Sushi Ginger, Wasabi Powder and so on.
4. Mushrooms products: Canned Shiitake, Canned Oyster mushroom, Canned Nameko, Canned Mixed mushrooms, Salted mushrooms, mushrooms in brine, Frozen Mushrooms.
Jenny
Dalian Gaishi Food Co., Ltd  
Enjoy Food Co., Ltd
Add: No. 320 Changda Road, Changcheng Town, Lvshunkou District, Dalian, China, 116047
Tel:  0086-411-86277777-8087
Fax:  0086-411-86276666
Mobile: 0086-18342912979
Skype:gaishisales03
Product Categories : Breadcrumbs Panko